Work to Live at Cliffhanger Solutions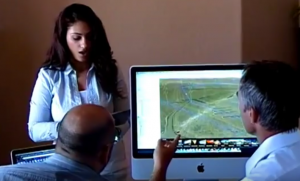 We're not looking for the most interesting [wo]man in the world. But we encourage you to build amazing things with a high level of autonomy. Work/life balance is important to all of us, which is why we offer flexible work schedules and unlimited PTO. We believe that if a job allows for it, people should work wherever they're happiest.
We operate in an informal, casual environment, yet expect you to understand the demands and deadlines imposed by our customers. Team work is critical, and we realize that this, encouraging employees to work together rather than work in an individual environment, improving your well being, and resulting in higher performance and customer satisfaction! We schedule regular company wide webinars and/or face to face meetings with the team to not only inform and update the organization about technology and market conditions but also to listen to input and innovative ideas!
Current Positions
GE Smallworld Software Engineer
We have a lot going on here at Cliffhanger. We're growing, working on some cool stuff with great people and technology, and best of all, we help disrupt the industry for the better. If you're happy to be a code monkey sitting in a cubicle, then this is not the place for you. But if you're willing to learn and want to build amazing things, we want to talk to you. Read further if you like to explore any of the following:
Multiple years of experience as a developer with Smallworld CST version 4.x
Expert knowledge of Magik
Nice to have:
Knowledge of PowerON or Design Manager
Background in Utilities and/or Telecom
Attended trade shows, either as a vendor or as an attendee
Knowledge of other GIS such as ESRI
Javascript, PHP
The Perks
Competitive compensation

Personal time off

Health Insurance

401k match
Teleworking
Interested?