Pro Tip: Night Mode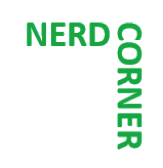 If you are using Atlas, the Night Mode feature allows you to "dim" the screen using one simple click. During the day it's often ideal to maximize brightness on your LCD screen, but at night, a bright screen is sometimes unnecessary. Night Mode allows you to do so in a single click, without having to tinker with your device's screen settings.
The Night Mode feature is available on all versions of Atlas.
Top Image: before and after composite screenshot of "Night Mode." Bottom image: "Night Mode" on/off switch
Comments are closed.